Are you REALLY ready to BE ENOUGH?
Daily Confidence Affirmation Deck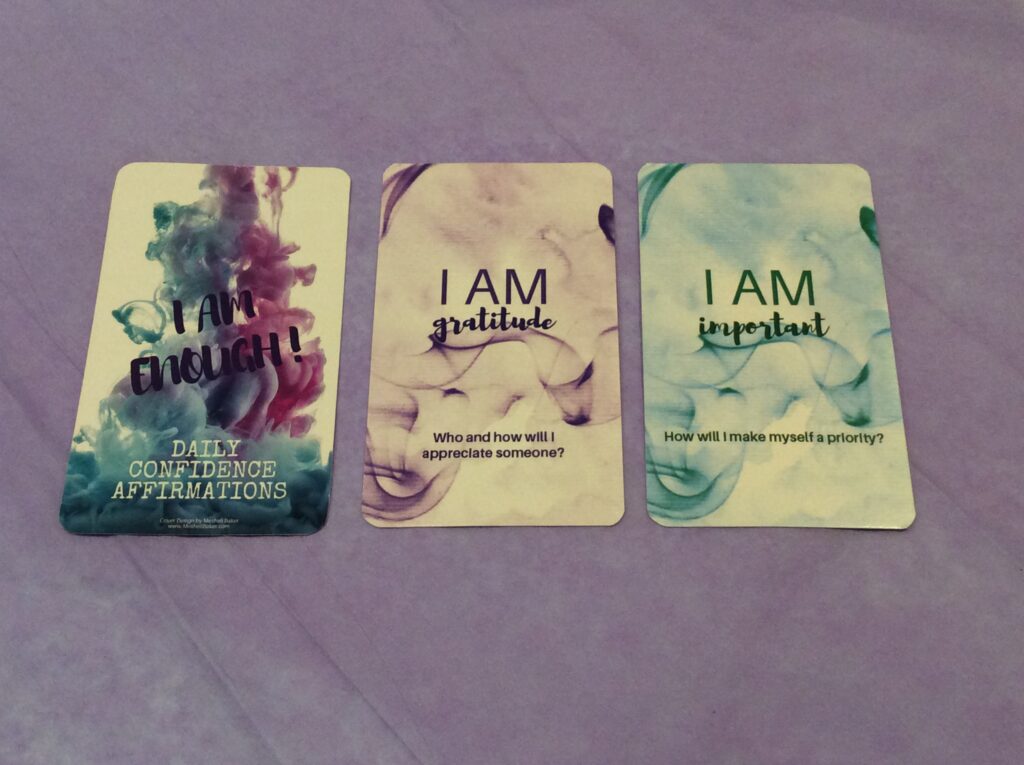 52 beautifully designed cards with powerful I AM statements and question prompts to help you practice self-care, self-worth, and affirm your awesomeness.
Details
52 Card Deck
Smooth Card Stock, Gloss Finish
5x7 Organza Carrying Pouch
Dimensions: 2.75'' x 4.75"
Shipping Info
All orders are packed and shipped within 3-5 business days
Ground Shipping on all U.S. orders starts at $4.95
International Shipping Calculated Automatically
Returns Info
We gladly accept returns. Returns must be received within 30 days of the day your order is placed. Items must be returned unopened and unused.
PURCHASE DAILY CONFIDENCE CARDS
Meshell R Baker, is a captivating Award-Winning International Keynote Speaker, Sales Confidence Coach, and founder of Women of Sales & Influence. Meshell leverages her 20+ years of sales experience, working with individuals, teams, and organizations aligning their beliefs, and behaviors delivering impact to their consumer attraction and client transactions. She utilizes vision and sales mastery processes that guide her clients to confidently communicate. Meshell is referred to as "an amazing gift of clarity." And is renowned for her no-nonsense approach that inspires audiences.
Hear from Meshell's Customers

Cathy
Pleasanton, CA
Simply put, "Meshell has a gift." She has a gift of helping others realize their full potential in their capacity as a professional and an individual trying to find more clarity in life.

Sammy
Los Angeles, CA
Meshell has an energetic and loving presence. I was lucky enough to be coached by her and I instantly felt her authentic care for me and my future. She poured into my life valuable information and guidance.

Shennice
Lexington, SC
Working with Meshell has been an answered prayer. Her coaching has transformed my life. I am achieving the visions in which I see for my career, relationships, health. My life is more abundant since I've gone through her program.

Barbara
Austin, TX
If you need help establishing the habit of confidence and vision for your business or life, Meshell is the person to work with! She exudes love and kindness in everything she does with her clients.