Meshell R Baker | Chief Confidence Igniter

Some of Meshell's Clients...


I had the privilege of being coached by Meshell, and it was truly an enlightening experience. Her guidance and mentorship not only inspired me but also allowed me to gain a fresh perspective on my life and its trajectory. Without hesitation, I would highly recommend Meshell as a mentor and coach to anyone seeking personal and professional growth.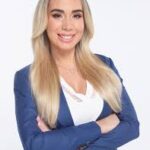 British Mendoza
I've been to retreats before and have done VISION boards for years, however what Meshell taught us about the first steps to creating your board was genius. She had us crafting our own mission and vision before ever cutting out pictures and pasting them on our boards. Profound! I never realized how crucial this piece was to creating a vision board.

KeeKee Cornelious
Meshell has a unique ability to help you go deep within yourself connecting the solutions you offer with your talents and what informs your steps forward...Waste no more time in self-doubt. Work with Meshell to increase both your impact and your profits.

Mary J Hanley
Meshell Baker helped me create a compelling vision for my life and relationships. After our 30-minute consultation, I realized she was the right fit for what I was looking to accomplish in the areas of my life that were hindering my growth. Our sessions were empowering. They mobilized me to get out of the behavioral patterns that were sabotaging me. If you are looking for someone who will help you find clarity in your life, then I highly recommend you hire Meshell. The changes in me were so compelling that my family also hired Meshell to help them with their own patterns of behavior.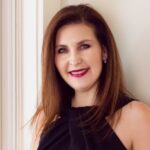 Sylvia Villalobos-Worsham
Meshell is an amazing woman. She is full of inspiration and energy. I went through training with Meshell over two years ago and the fundamentals I learned through her training, encouraged and inspired me to be a much happier and more confident person. I knew from the first conversation I had with Meshell that I wanted to be like her. Meshell will teach your team the fundamentals of resetting your mind to be a confident person. Once you have the fundamentals the rest will follow. I am a stronger, more confident sales professional because of her. I would recommend Meshell to any individual or team. She is absolutely remarkable and will amaze you!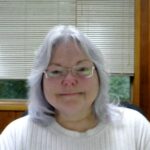 Kimberly Lynn Fitzgerald
I loved Meshell's vision board workshop! The coaching provided at the beginning was invaluable and gave me a lot to consider. I learned a lot about myself and what I stand for and how to show that to others through my business. The time to dream and pull together a vision board was much needed and now I have something to look at every day to remind me of how I want to show up in the world! I am happy to recommend you speak to any group and workshop. You were very easy to work with, and well received by the group.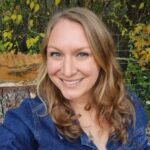 Rebecca Hester Blasdell
Meshell is a highly engaging and captivating speaker who teaches you about yourself in a delightful subtle way. Her wealth of knowledge about running a business and networking was an eye-opener and one of the most uplifting experiences. Her messaging is smart and creative and even several days after taking her seminar I find myself wandering back to the unique learning experience. Her message: "Your business starts with you", really hit home. I can highly recommend her classes and networking opportunities and be captured by her enthusiasm to help you succeed as a person and business. I truly enjoyed the collaborative and friendly networking environment at her events. Great value and lots of learning.

Martina Bluem
Meshell Baker is a woman of high integrity and passion.  Her Vision Boarding experience can take you from your ideas to solid actions and vision for your future.  Her passion and commitment to you and your success is a gift she freely gives.

Teresa Q. Bitner
This Moment Events
Meshell was amazing-her methods and process for narrowing down values into mission and mission into VISION truly helped me develop a focus for my swiftly changing business. I would highly recommend having Meshell teach your group so that they can align their purpose with their VISION.

Jasmine Cianflone
Meshell is in my head... The power of her story combined with her passion and enthusiasm is enough to make anyone want to tap into their potential, live an authentic life, and become more than they ever dreamed possible. Coach with her, book her to speak, hire her for an hour... you will NOT be disappointed.

Eva Harster
Working with Meshell has been an answered prayer. Her coaching has transformed my life. I am achieving the visions I see for my career, relationships, and health. My life is more abundant since I've gone through her program. With Meshell's guidance, I started a podcast that I had been sitting in for 2 years. I've launched my signature digital training program and I've developed better habits that are leading me to more success. The program ignited my execution fire. I'm now getting my goals accomplished. I highly recommend Meshell if you are looking for a lasting change for the best. 

Shennice Cleckley
Meshell is truly a transformative influencer! I've had the privilege of her guidance and coaching to positively impact my mindset, influence, strategy, and performance in the sales realm. She always shows up as "liquid sunshine" - I can't help but be better by working with her.

Jim Bergren
Meshell's passion and excitement captivated me in The VISION seminar I had the honor of attending. She has developed a unique process to guide people through what's most important to them-and then help them capture that vision in words and art. She also teaches participants how to live their vision and how to share that vision with others in the form of service. If you are looking for a dynamic and motivated speaker who will truly touch you and your participants on a soul level, Meshell should be your top choice.

M. Shannon Hernandez
Meshell Baker, describe her in one word… WOW!!
She has motivated me to a new level of passion for what I do. Which has immediately taken my team and business to a new level of success.
I recommend Meshell for anyone who is wanting to get to the roots of what is holding them back from their full potential in work and life.
Thank you Meshell!

Michelle Matte
Of all the people I've met through one of our nation's top private schools filled with sons and daughters of presidents, CEOs, and legacies. Of all the professors I had who worked for 10-20+ years at IBM, Dell, Coke, Aflac, E&AJ Gallo, Google, Apple, Amazon, Microsoft, and more! I can confidently say, that Meshell Baker, changed my life the most, and she did it in less than 30 minutes. Even being sick, she reached out to me with a phone call during the most uncertain time in my life. And don't get me wrong, I have drive, education, intelligence, soft skills, and a heck of a dream! But it wasn't until Meshell taught me about realizing and working with yourself towards YOUR vision. If I could recommend one person in the world to speak to about a career, and you don't even have to be a sales professional to benefit from this, would be her. I rate her an 11/10, she's a game-changer! And I'll put my future career on that bet.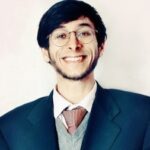 Iyer Amruthur
I have seen Meshell inspire, excite and inform audiences with her natural talent for connecting through her passion for excavating the dreams we all have. She challenges you to not only dare to dream but to also take actions that make those dreams a reality. You cannot go wrong by hiring her for your event.

Sherry Ransom
Meshell is a powerhouse leader, organizer and strategist. If you need someone focused and committed to results, she's always the go-to person. Every chance you get to be on her team, you know that the project will be done on time and completed with excellence.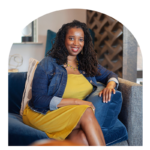 Susan Seay
As a coach, Meshell has helped me to look deep within myself, at the things that I enjoy doing, the things that I am good at and to set goals in developing my God given gifts resulting in believing that I am worthy of living my dreams. Meshell has recommend books, instructed me in words of affirmation. Meshell guides me to look forward, to leave the past behind. She listens to me, understands my feelings and quickly and precisely helps me see direction, developing motivators, clearing away confusion leading me to confidence by sharing practical examples for me to learn from. I am breaking through my fears and negative self-talk through the strategies that Meshell puts before me. I am going to the next level in my life. Meshell's consistency of weekly one on ones and her complete commitment to serve me as her client is an informative, wonderful experience in realizing my own commitment to my vision, goals and accountability. Meshell is a valuable asset in achieving what God has for me, the desires of my heart. In this I am so Grateful! I give her my highest recommendation.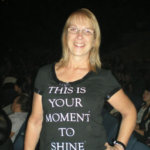 Cheryl Saad
Meshell is a beautiful woman inside and out. She truly has a special gift of connecting with others, and empowering them. Since beginning our group 9 months ago my life has changed for the better. I have a completely different outlook of who I am through Him, and how changing simple daily routines can greatly impact my life. Meshell is one of the most dedicated people I have ever met. Witnessing her hard-work, dedication and passion for God is contagious. I would strongly recommend her as a coach. Her ideas are simple yet practical, and require faith and a lot of dedication, but will change your life. Sincerely,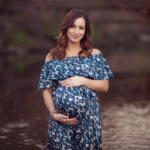 Amber Moorman Barnett
This letter is in reference to Meshell Baker. I have known Meshell for about 3 years and have had the opportunity to attend studies under her leadership and to watch her grow in her faith. Meshell has been an inspiration to me because of her unwavering focus and drive. She has helped me to implement habits that are allowing me to actually view my goals as attainable. I appreciate Meshells passion as she shares devotions from her heart. Her growth from past experiences have made her who she is today. As Meshell shares, I'm always reminded that "God is no respecter of persons" what He's done for her He will do for me. Every opportunity that I have to study and learn under Meshell's leadership is an honor that I cherish.

Leandra Sanchez
The coaching questions early in the session were insightful. The mission statement was difficult because it was so much more advanced than realizing what our passions are. I think I made a "passion statement" instead of a mission statement, but it was a fantastic insightful step.
Mission Statement: To spark, inspire, and cultivate curiosity.

Ingrid Griffin
Great. Thought provoking. So appreciative. Thanks. Definitely recommended. This class will help you think about your why and how that can improve your life and business. Put a plan in place and have a vision board to keep on track.

Allyson Simpson
Reaching for a dream is the scariest thing I've ever done. It wasn't until I sat in a Dream Big session with Meshell Baker that I had to face the cruel truth that I was a coward. I have dreamed of writing a novel for over ten years. I knew the characters and the story but every time I put pen to paper or fingers to computer my sense of commitment would vanish. December 2014 I did a vision board session with Meshell as part of a Dream Big seminar and when I looked at that board at the end of the session I realized that I was missing the greatest part of who I am or more importantly, who I might be by not moving forward.
What I learned in that session that living is not enough. Living with a purpose is our one true calling. We can resist it or we can give into it. The fear that I had, that many of us have is that in giving in to it, we may lose something. I felt empowered enough to take a leap of faith and hope and trust. I committed to writing my novel. Half way through that process, the old fears returned. So looking at my vision board I faced the fear and sent 200 pages out to a small group of readers. I waited. I sweated. I cried. When the feedback came it was an affirmation of the story and my ability to write the story. But more, one of the readers loved it so much she shared it with an agent. Seven months after my life altering session with Meshell, I now have agent representation for my first novel. And I know that I can do it. And I know that I can be a writer because I am a writer. Dreams do come true… but only if you commit to them.
Thank you Meshell Baker! I'll always remember to DREAM BIG.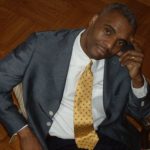 Austin Patrick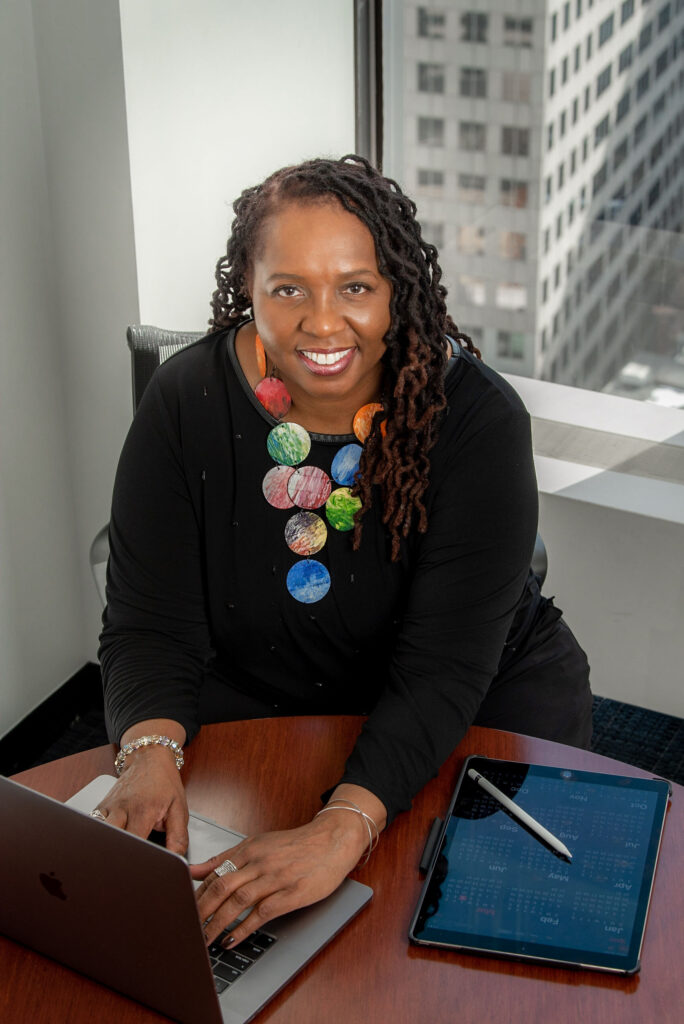 Why Confidence... Why Meshell?
Empowering uninspired people to become unprecedented profit centers.
Meshell Baker Enterprises (MBE) was founded to help women business owners, business owners and sales leaders empower their people to develop high-performance resilience and unstoppable confidence empowering them to deliver unprecedented results. Meshell along with her team, leverages her 25+ years of sales and leadership success in more than a dozen countries, to inspire energetic and collaborative communication. Participants acquire the knowledge, skills, and support to integrate success principles and fundamentals, cultivating markedly improved confidence and increased sustainable results.
Meshell Baker is a Transformational Speaker and Coach inspiring teams, organizations, and audiences to improve engagement, increase retention, and implement high-performance resilience. She speaks, workshops, and coaches for women's conferences, associations, professional organizations, and ERGs (Employee Resource Groups) in male-dominated industries on topics of Confidence, Imposter Syndrome, and Leadership.
Meshell guides her clients to establish a repeatable process that empowers behavioral changes translating into high-performance results, and high-performance impact for sustainable unprecedented results. This is more than just new information and strategies; it is a systematic process of transforming mindset, behaviors, and success habits.
The essential components of the process include Immersion Experience + Authentic Influence and Collaborative Communication Training + Confidence Coaching and Consistent Integration = Confident Accountability + Unprecedented Performance.
STAY CONNECTED WITH MESHELL