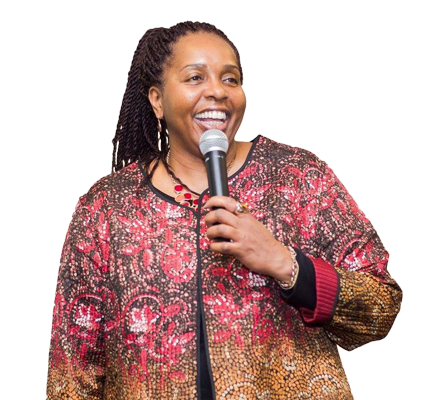 Changing the Way the World Embraces Confidence. Since 2001!
International Keynote Speaker
Creating a safe space with opportunities for audiences to learn how to get out of their own way when it comes to selling (hint: selling isn't hard, the story we make up about selling is.)
Her 4-C's approach (Clarity, Confidence, Courage, and Creativity) guides her clients to tap into their existing potential, embrace their fears, and leveraging uncertainty as a superpower.
Provides clarity and a no-nonsense approach to embracing mindset techniques that help individuals', teams and organizations excel through creating their unique and magnetic marketplace identities.
Women of Sales & Influence
An online community platform that celebrates women sales professionals and business owners seeking to grow their impact, advance their influence, and increase the income.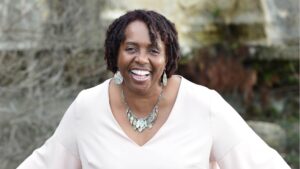 ➡️ Meshell is an accomplished, high energy sales leader with over 20 years of proven sales success. She guides her clients to sustain success by becoming valuable in the marketplace while achieving their biggest dreams and greatest desires. Meshell is a keynote speaker who's been featured in Ladies Home Journal Magazine, stages and Facebook Live Series around the globe. She is renowned for her no-nonsense approach that inspires her audiences to convert more conversations into clients, enrollees and advocates!
➡️ Meshell R. Baker, is a captivating and highly engaging International Keynote Speaker.  She is often referred to as being "an amazing gift of clarity."  Alongside her coaching business, she has partners with the National Association of Sales Professionals (NASP) as a Sales Speaker, Trainer and Coach. Her passion for empowering confidence and sales success inspired Meshell to found and lead the platform, Women of Sales & Influence, creating space and opportunities for women to expand their mindset, self-talk and habits to experience their limitless capabilities.
Here are my most popular presentations…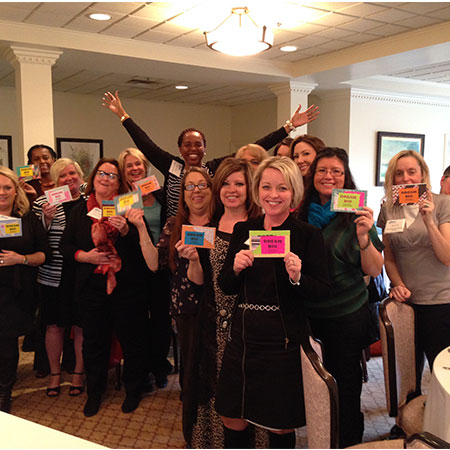 The I'mPerfection of Success
Meshell takes you on a journey that explores the modern–day selling style.
Key takeaways from this talk:
Confidently establish rapport, trust, and respect with ease.
Conversations that convert more raving fan clients & advocates.
Creatively offer valuable solutions–oriented sales & support.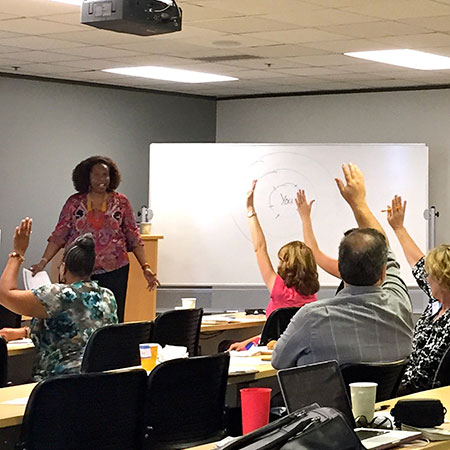 The art of being uncomfortable
Making the Ultimate Sale… Yourself!
Meshell shares how embracing being inconvenienced and uncomfortable are strategies that uncover your superpowers.
Key takeaways from this talk:
Embracing uncertainty to elicit creative expression!
Experience the power of energy refocused and reclaimed!
Enact practices that expand your influence and income!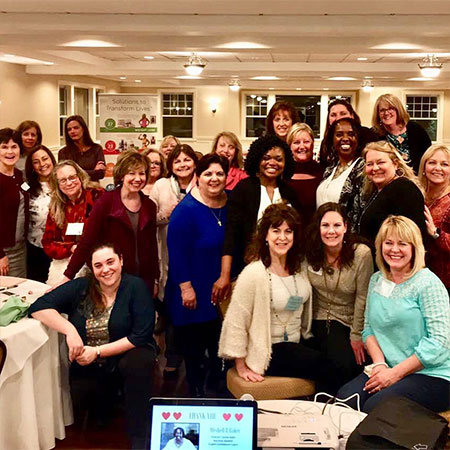 2020 Vision to the Bank Value
Creating Laser-Focused Sales Success
This session is designed to allow professionals and business owners to PRESS PA–USE and reconnect with their compelling vision of success.
Key takeaways from this talk:
Reignite the power of your compelling vision!
Recalibrate your purpose to empower excellence!
Reclaim the lessons of your past as a force for good!
I want YOU to be the first to receive news about my upcoming events and programs. Join my priority list today!
What people say about Meshell
"Meshell wants you to have congruency and live into who you are! Her life experiences, storytelling, and presentation gets audiences motivated and focused on a path that brings life change. She has conviction in her tonality and listeners can sense her care and mission. It's a fuzzy life and Meshell brings a lens to an area many are seeking to improve upon."
"Meshell Baker is not only an incredible human being, but also an engaging speaker with a powerful message that inspires people to find their passion, purpose and mission in life! She has created a simple process that is empowering and doable! I highly recommend her VISION talks, workshop and/or mini–presentation."
"Her presence as a speaker is resounding and she has a laser focus of energy, be it in her speaking or in her listening. Meshell builds confidence and so artfully breaks down that which we feel is insurmountable. Her words of wisdom and ethos have stuck with me, and the values and goals set in my course with her have been the foundation of my (now successful!) small business. Thank you, Meshell!"
¨I have seen Meshell inspire, excite and inform audiences with her natural talent for connecting through her passion for excavating the dreams we all have. She challenges you to not only dare to dream but to also take actions that make those dreams a reality. You cannot go wrong by hiring her for your event.¨
Get Social + Say "Hello!"