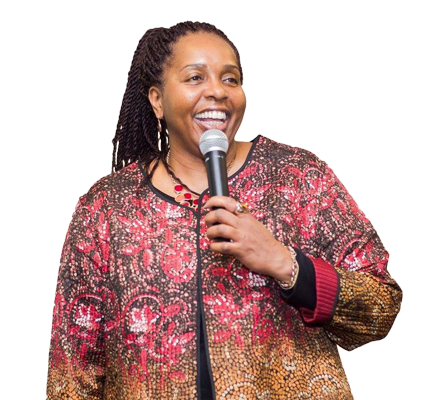 Changing the Way the World Embraces Confidence. Since 2001!
Meshell has spoken for...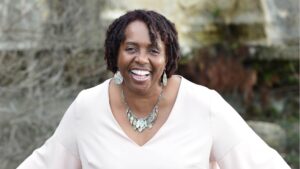 ➡️ Meshell is an accomplished, high-energy sales leader with over 25 years of proven sales success. She guides her clients to sustain success by becoming valuable in the marketplace while achieving their biggest dreams and greatest desires. Meshell is a keynote speaker who's been featured in Ladies Home Journal Magazine, stages, around the globe. She is renowned for her no-nonsense approach that inspires her audiences to convert problems into possibilities, obstacles into opportunities, and to confidently convert more clients into client love!
➡️ Meshell R. Baker is a captivating and highly engaging Award-Winning International Keynote Speaker.  She is often referred to as being "an amazing gift of clarity."  Alongside her coaching business, she is a Co-Founder of Shift/Co business growth community for conscious entrepreneurs. As a Sales & Confidence Coach, her passion for empowering rock-solid confidence and sales success inspires her to found and lead the platform, Women of Sales & Influence, creating space and opportunities for women to expand their mindset, self-talk, and habits to experience their limitless capabilities.
Here are my most popular presentations…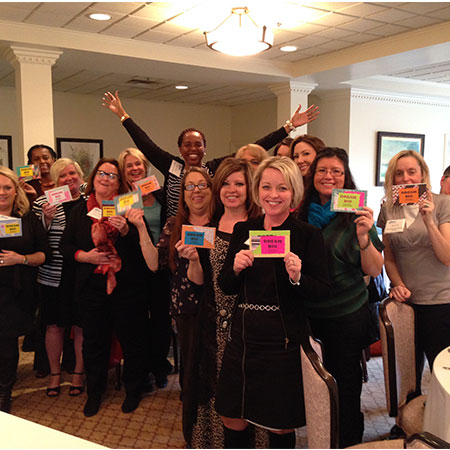 Unleashing Your Sales SuperPowers
Unleashing Your Sales SuperPowers
This session will empower you to stop secretly wishing you could deliver top-performing sales results. Clearly understand what it means to be consistently confident and have sustained sales success. Come learn to unleash your Inner Sales Super Powers and create the epic success you've been dreaming of!
Key takeaways from this talk:
Replace your inner critic with a champion and become your own #1 Fan.

Repurpose your mistakes and setbacks as learning opportunities.

Leverage your emotional reactions as objective opportunities.

Reprogram your mind to deliver valuable solutions and lucrative outcomes.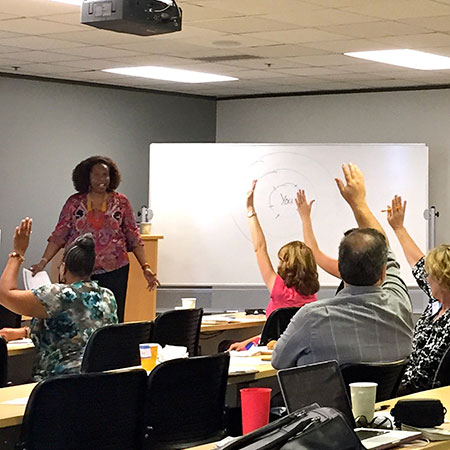 The Art of BEING unComfortable
Learn strategies to build the habit of believing in yourself. Understand how to manage your mindset and self-talk to bolster your courage to face difficulties head-on. direct path to growing your confidence and influence. You are your most valuable asset. Remember no one can beat you at being you and it's time to WIN"! Come learn how to be the secret sauce to every $ale!
Key takeaways from this talk:
Embracing uncertainty to elicit creative expression.
Confidently establish rapport, trust, and respect with ease.
Experience the power of energy refocused and reclaimed.
Enact practices that expand your influence and income.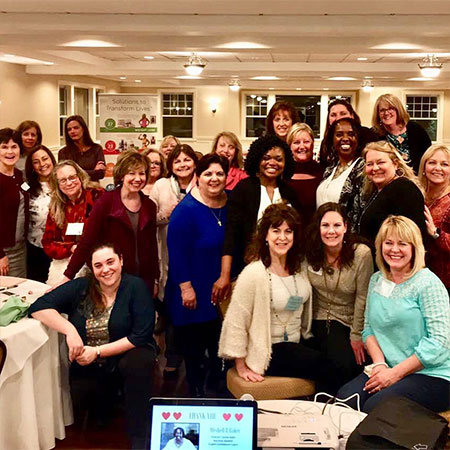 Championing Confidence in the Workplace
Developing High-Performers Key Players
Learn how to motivate and inspire people, develop problem-solving skills, handle conflicts, be confident in any situation, and strengthen relationships with employees, team members, and key players.  This topic is ideally suited for business owners, sales managers, and new managers,  in companies wanting to develop a culture of radical responsibility and creativity.
Key takeaways from this talk:
Master the skill of developing and coaching top performing team culture.
Learn the confident language that inspires more results.
Improve employee engagement, trust, and collaboration.
Save valuable time by resigning your role as Chief Problem Solver.
Why People Are Booking Meshell...
"Meshell wants you to have congruency and live into who you are! Her life experiences, storytelling, and presentation gets audiences motivated and focused on a path that brings life change. She has conviction in her tonality and listeners can sense her care and mission. It's a fuzzy life and Meshell brings a lens to an area many are seeking to improve upon."
"Meshell Baker is not only an incredible human being, but also an engaging speaker with a powerful message that inspires people to find their passion, purpose and mission in life! She has created a simple process that is empowering and doable! I highly recommend her VISION talks, workshop and/or mini–presentation."
"Her presence as a speaker is resounding and she has a laser focus of energy, be it in her speaking or in her listening. Meshell builds confidence and so artfully breaks down that which we feel is insurmountable. Her words of wisdom and ethos have stuck with me, and the values and goals set in my course with her have been the foundation of my (now successful!) small business. Thank you, Meshell!"
¨I have seen Meshell inspire, excite and inform audiences with her natural talent for connecting through her passion for excavating the dreams we all have. She challenges you to not only dare to dream but to also take actions that make those dreams a reality. You cannot go wrong by hiring her for your event.¨
STAY CONNECTED WITH MESHELL