Good Habits Are The Foundations Of Success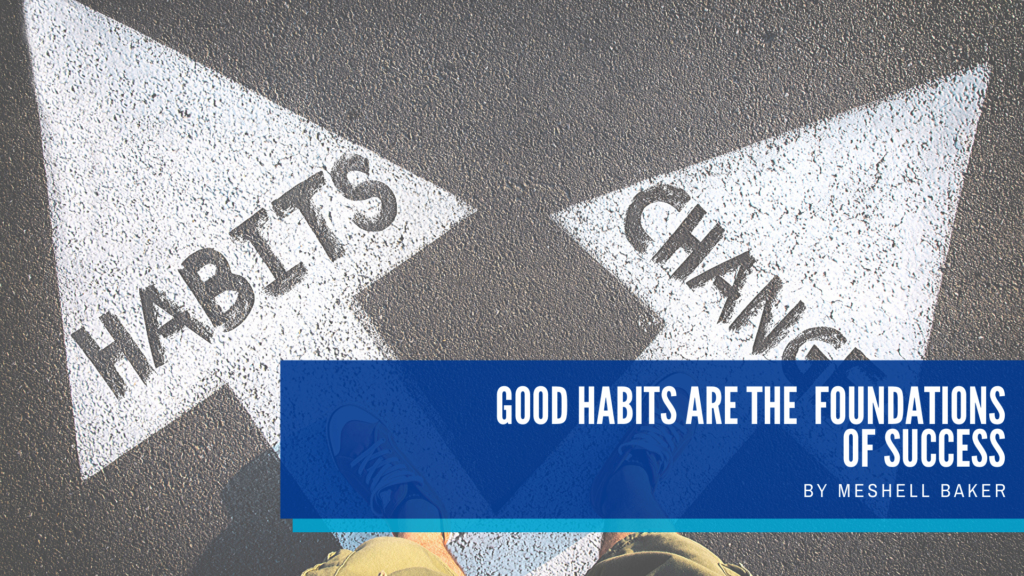 As challenging as financial problems can be, it's a reality everybody faces. People experience having money problems no matter what socioeconomic status they fall under. You can struggle and attempt to find relief on your own, or you acquire the assistance of wise counsel. For money matters and questions, I highly recommend that you connect with the Expert Serria Rego.
Serria earned her degree in Finance at Bradley University in Chicago. She is an Influencer of Entrepreneurs and a certified Think and Grow Rich Coach. Serria's goal is to strengthen the habits, mindsets, and finances of business owners. She has honest conversations with people that change their lives and helps others with their money problems. 
More often than not, money problems stem from a misunderstanding of wealth. Upbringings of humble backgrounds while growing up, create false images and beliefs about luxurious lifestyles. A person convinces themselves that rich people have the best things and better lives. The desire for material things forms in having things will make them feel better about themselves. This mindset do-have-be develops and the inability to form healthy money habits and relationships. 
Serria stresses that it's essential to know why you find money or the wealthy lifestyle so enticing. Rather than attempting to copy the results and acquire the stuff, copying what we see on the outside, it is wiser to emulate the good habits behind them. Choosing to surround yourself with purposeful people who share the same passion and ideas as you, and you will grow and thrive. Invest in yourself and become a person worth knowing to those people! As Jim Rohn says, "we become the average of the five people we spend the most time with." 
Practice makes prepared. So dive right into concepts that inspire your curiosity and learn as you go. The rule of thumb to master any understanding is ten thousand hours or repetitions. Failure stems from a lack of those willing to take risks and apply what they've learned. Connect with those who are willing to take risks and learn from them! As Serria says, "lack of chance doesn't get anyone else on the other side of the equation." You can acquire wealth by taking chances, not by waiting to retire in a job that doesn't make our soul sing.
The age-old dilemma "isn't it wrong to be money-motivated?" The desire for more and better that develops from a passion for advancing oneself is an honorable and worthy character trait. Not until the money mindset is a transformation into an abundant belief can wealth be acquired and maintained. Women are often the most compassionate and generous givers. The opportunity for more wealth equates to more to donate and contribute toward worthy causes. Becoming proficient in your understanding of money gives you access to be wealthy, and to help others. 
Money allows you to live life easier and to do amazing things for yourself, your family, and your loved ones. It is an energy that helps you become the best version of yourself. When the mind believes that you deserve wealth, you will create the value that attaches to that. By continuously working on your good habits and learning how to become a giver, money, and abundance follow.
To learn more about solving your financial problems, you can connect with Serria Rego on Facebook and LinkedIn.
To learn more about Meshell Baker Speaking or being a Guest/Member of the Women of Sales & Influence, email your request to meshell.baker@nasp.com.