Speak to Market: Getting on Stage to Grow Your Business, Authority, and Trust!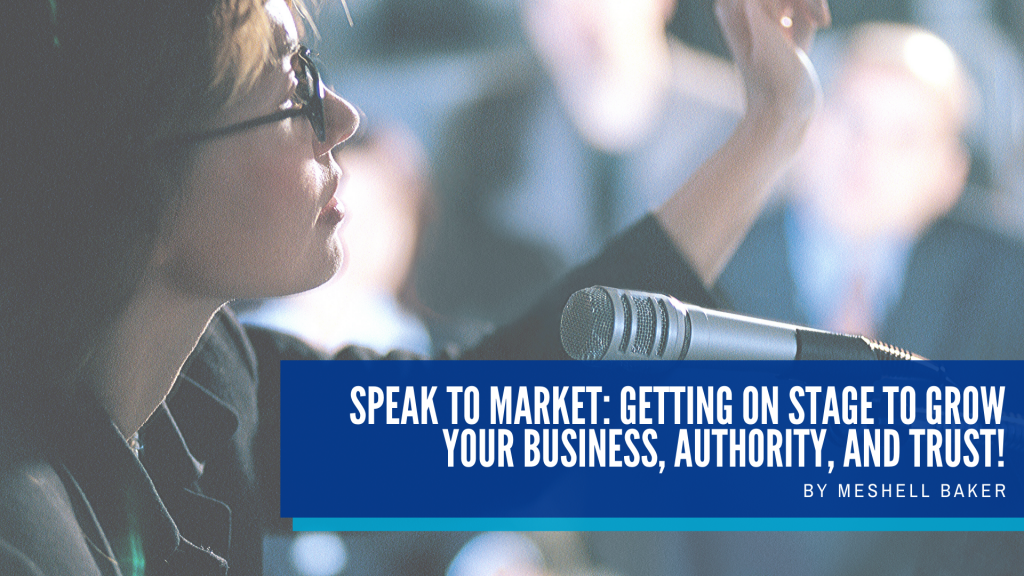 "Opportunities do not fall on your lap. You have to go out there and create them. If this is something that you want, be ready to put in the work, and the gains will come from it." – Phylecia Jones
I had Phylecia Jones join me for another episode of my Women of Influence Facebook live series and I am floored by her resumé. Phylecia is the founder of iFind You Close, a company that helps speakers sort and sift through thousands of events, conferences, and organizations to get them booked. She was also a research scientist for the US Navy and has degrees in engineering and computer science. She is also a US TV money expert, two-time TEDx speaker, emcee, and STEM advocate. There are so many accomplishments under her belt and what enables her to achieve them is her approach to everything that she does.
Her journey to success didn't start as something that she knew she had to do from the very beginning. She began in money coaching and researching and was such an expert at them. She loved numbers, challenges, and pursuing answers and solutions. Phylecia was so good at them that she was always asked to speak about what she knew. And although she was hesitant to go onto a stage and speak to an audience, she went for it. And since then, she has been making the rounds everywhere and sharing her knowledge with the world.
We can all learn from her story because Phylecia's success took off when she owned her greatness. She knew what she was good at, but it took time for her to own and embrace that she was great at it. After five years of beginning her business, she finally found the sweet spot of being able to do her expertise and something that she wasn't comfortable with in the beginning. This is the reality that we all face as business owners when we create something out of our passions. Because it's something we love, or we're good at doesn't make it easy. There's still something that we won't always like in our business, but we have to take it in stride.
Phylecia received promptings and answered them. She looked inside her and pushed past the fear of failing and uncertainty. Stepping into the speaking scene was something she didn't imagine herself doing, but taking the leap launched her into success.
What I love about Phylecia is her humility and answering the call to serve. She has used her gifts to help others so they may succeed in their ventures. She is an inspiration to girls and women around the world who aspire to be their best selves and to take challenges as opportunities.
If you are interested in becoming a speaker, contact Phylecia Jones at phylecia@keepupwithmrsjones.com.
To learn more about Meshell Baker Speaking or being a Guest/Member of the Women of Sales & Influence email your request to meshell.baker@nasp.com.
WATCH PHYLECIA'S INTERVIEW HERE: