Taking The Leap From Employee To Entrepreneur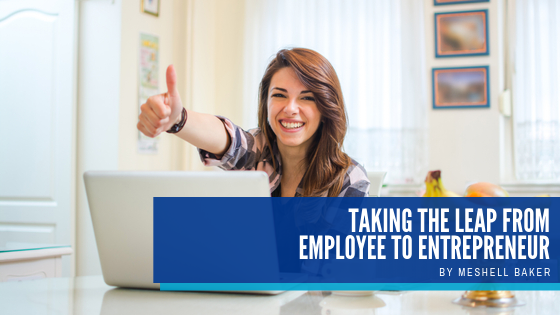 How many times have you wondered when you would possibly be able to live life on your terms? Have you grown tired of the daily grind of working from 9:00 AM to 5:00 PM; returning home late, and waking up early to repeat the same thing? Do you want to make a change and create the life that you want and not have to put up with work that doesn't feed your soul?
If you've said "yes" to any of these questions, you will want to book a call or appointment with Teri Villanueva of FranNet, Central Texas.
Teri worked in Corporate America, recruiting business owners for an insurance company and, in addition to that, helped with their business plans to help them attain their goals and get them to their destination. She took a leap of faith and started her own business as a Franchise Business Consultant as it was a natural fit based on her prior experience. Being a woman entrepreneur is a gift and she is grateful to be able to provide this gift to other women. She especially enjoys seeing clients' faces light up when they uncover a business they have never heard of that fits their business model.
I had Teri join me on my Women of Influence Facebook live series last Monday, September 30. We discussed Taking a Leap from Employee to Entrepreneur and how doing so creates three things for you in the end: 
Financial Freedom

Flexibility

Fulfillment
Teri brought up a powerful quote from former president Theodore Roosevelt at the beginning of our talk. It said, "It is not the critic who counts; not the man who points out how the strong (wo)man stumbles…The credit belongs to the (wo)man who is actually in the arena, whose face is marred by dust, sweat, and blood."
Teri said that those few lines struck a chord in her and rallied her to get out of the stands and into the arena. She realized then, after working for 30 odd years for a corporation, that she wanted to stop watching everybody else be successful and decided that she should also succeed on her terms.
We discussed how anyone could make the shift from employee to entrepreneur by choosing one out of three ways: 1) starting from scratch and creating a business surrounding what you're passionate about and what you're good at; 2) acquiring an existing business, and 3) acquiring a franchise. All of these options transform you into a business owner, but they all come with their own pros and cons. The key here is how you know yourself best; knowing where you are going with this path; being able to evaluate yourself, and knowing your budget. Mapping out where you want to be and reflecting on the "why" behind this leap will make it easier to decide which of the three will get you to where you want to be.
The desire to take the big leap like this stems from a place we all know well. It's the pain we feel when realize we're missing out on other important things like our families, friends, and passions. We take the chance, no matter how frightening and uncertain it may be because we want more for ourselves.
If you are interested in learning more about leaping from Employee to Entrepreneur, contact Teri Villaneuva at tvillanueva@frannet.com about taking the complimentary assessment.
To learn more about Meshell Baker Speaking or being a Guest/Member of the Women of Sales & Influence email your request to meshell.baker@nasp.com.
WATCH TERI'S INTERVIEW HERE: