The Powerful Key to Success: Women Supporting Women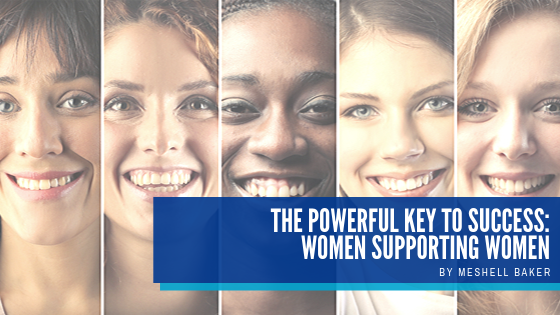 John Donne, an English metaphysical poet, once said in his work Devotions Upon Emergent Occasions and Seuerall Steps in my Sickness – Meditation XVII, 1624, "No Man is an Island." And it's true. Centuries past his time, we have proven that greater things do come from the work of people banding together. This philosophy is greatly seen in Karen Bate's work with her business, K.B. Concepts P.R.
Last Monday, October 7, I had Karen join me for my Women of Influence Facebook live series. She was a former journalist and Congressional press secretary, before founding her business in 2007. She is also co-founder and Chief Inspiration Officer for Awesome Women Entrepreneurs (AWE), with more than 200 local women business owners as members of six chapters throughout the DC region, and more chapters launching throughout the US in 2019. Karen is a woman who passionately believes that collaboration, not competition, and women supporting women are the keys to success in business and life.
Even after having grown up in a family with four brothers, Karen found how easily she could connect with other women around her. She saw that women from all walks of life needed help, and she reached out to them. Karen hired women in her community to help her with her business, referred them to other women for work, and gave them the advice they needed that no one else gave them. From there, she created her tribe where women can feel safe and supported in their endeavors.
The beautiful thing about what Karen does is how it all revolves around giving back to others. "Great Ideas for Good Causes" is not just her company tagline; it is the guiding philosophy of her work. She believes that when a person or company gives back to help the greater society, they will undoubtedly get something back in return. At K.B. Concepts P.R., she and her team help companies and nonprofits strategize and strengthen their brands, achieve their mission and goals, garner key media placements, and harness the variety of social media tools to tell clients' stories and inspire others to support them.
Women who join her AWE tribe feel like they had their own cheerleading squad rooting for them. They feel that, around their fellow members, they can be vulnerable enough to admit their troubles. Because it's an all-women group, they can be their real and authentic selves. Women of all ages help each other out by making referrals and hiring each other, which creates a supportive environment.
Some of us may have grown up thinking that we would only be successful if we do everything ourselves. We may have been told not to rely on others. But women like Karen have shown us that it is when we help each other that we create abundance for everyone – not just ourselves. Instead of thinking that we can get what we want that others have by taking it from them somehow, it's ultimately better to connect and work with them to learn how we can also achieve what they have. This way, everybody wins.
If you are interested in learning more about how YOU can support other women and how other women can support you, contact Karen Bate at [email protected].
To learn more about Meshell Baker Speaking or being a Guest/Member of the Women of Sales & Influence email your request to [email protected].
WATCH KAREN'S INTERVIEW HERE: