Does Confidence Really Matter?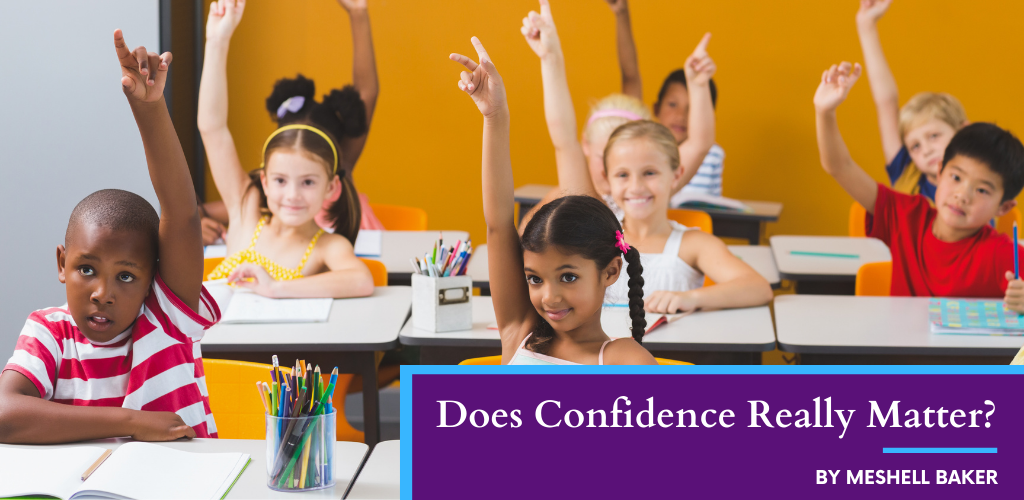 "I've finally stopped running away from myself. Who else is there better to be?" ~ Goldie Hawn
Interesting to be at a laptop, hands on a keyboard, excited about an opportunity to support women incarcerated, and my mind draws a blank…Some of you know I am an ex-convict. A few of you know the story. Most have no clue of my storied past.
Where to start… how to begin… What do I tell you?
Let's go back a bit and I'll share with you the story of my incarceration.
I was 20 years old and very unclear about what I wanted. And completely insecure about who I was. Yet there I stood the youngest manager in training at a Hayward, CA Radio Shack at Southland Mall.
Most would have seen this as a source of pride. An opportunity to excel and dramatically change the trajectory of one's life. I, on the other hand, only felt fear. Blinding and resounding fear of failure, fear of being found wanting and lacking.
A feeling that would follow and find me most of my adult life. The feeling is known as Imposter Syndrome.
Coupled with my relationship with an older ex-convict, I was ripe for suggestions of larceny. I am now and forever accountable for my choices. And I am also aware that we are truly the company we keep. Back then my company was wanting and lacking… See the theme?
Honestly, I cannot recall when the suggestions began or when I started to imagine committing a crime. All I remember was getting lost in the ever-increasing greed of it. The utter shame of getting caught coupled with complete relief of confessing my transgression.
Credit card fraud was the crime. I and several of the employees hatched a scheme to forge credit card transactions, acquire inventory and sell for cash. Even as I type this now, my mind screams OH DEAR GOD what a bad plan.
As the saying goes, crime does not pay. I was caught, confessed, arrested and charged with a felony, and convicted of a misdemeanor. Thanks to my Mother and Church Youth Pastor, I narrowly escaped a felony conviction.
Jailed and despondent, I realized I wanted something more. After my release, I set about creating what I thought was a happy life. I tried to find happiness by getting a job, then a better job, a degree, a house, and a fiance. Yet the sense of joy continued to elude me.
I set about asking people who appeared to have what I wanted. Only to learn through much trial and error, NOBODY knows what You or I want better than us. NO ONE can master us but US! And finally, I began asking myself, What will it take to master me?
Since life is a continual journey of becoming the best and highest versions of ourselves, I am still becoming. Who am I becoming? I am so glad you asked…
A happily married socially conscious and responsible millionaire. A well-paid, highly sought after, thought leader, subject matter visionary, international award-winning speaker, and author. Who luxuriously and joyfully gallops the globe with my Bo, my Beau, and my Bestie (TBD). As an athletic, energetic, slim, sexy, sassy, size 12 dynamo!
Did I mention, I am still becoming…
It has taken me 2+ decades to find clarity, confidence, and courage to live a life that is meaningful to me. To stake my claim to the abundance that is a birthright to us all.
Each and every day I awaken to the gift of knowing I get to be someone who matters. Every morning I open my eyes and say these words…
I GET TO BE A BLESSING!
And what matters most to me is empowering as many people as possible to live life with joy and enthusiasm!
I am proud to announce that I get to fulfill a vision of creating a product that is socially conscious and responsible. The Daily Confidence Affirmation Cards!
As of April 1st, this product has become BOGO – Buy One Gift One. For every deck of Daily Confidence cards you buy, I am donating a deck to Truth Be Told.
Truth Be Told is a 501(c)(3) non-profit service organization. Our Mission. Provide transformational programs through self-discovery for women who are or have been incarcerated.
Here is the link to purchase the Daily Confidence Affirmation Cards: dailyconfidenceaffirmationcards.com and support building confidence.
Stay tuned for the next blog detailing how the Daily Confidence Cards were developed during COVID!
If you would like to familiarize yourself with the other brands that use the TOMS Mode of one-for-one giving see below:
Tom's Shoes
Bombas
One World Play Project
SoapBox
It takes heartfelt willingness, work, and wisdom to live a life with love.
Meshell