NASP Seller Style Assessment: An Overview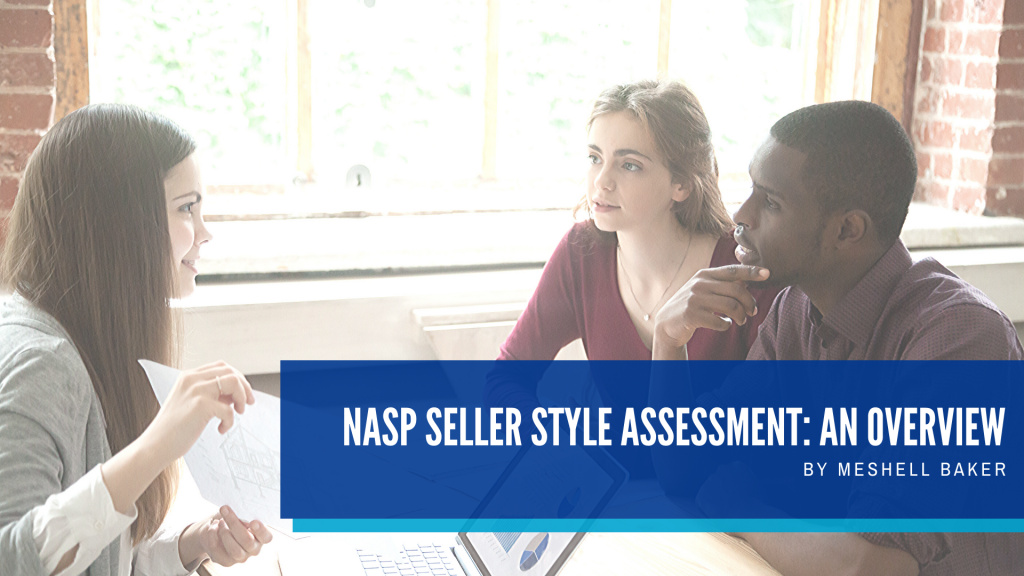 The National Association of Sales Professionals, or NASP, was made for people who are serious and ambitious about their careers in sales. It's a valuable resource for sales professionals and influencers and is also a community where everyone with a passion for sales can connect and share ideas. A lot of people ask me why I love working with NASP and it's because I love what they stand for. It's fulfilling to help different individuals to reach a point where they become terrific at sales and enjoy their lives through it. We empower people to have more conversations that seamlessly and easily convert into clients, enrollees, and advocates.
Today, I'm going to take the time to talk about the NASP Seller Style Assessment. Like applying for membership into NASP, this assessment is also free and I highly recommend that you take it. The NASP Seller Style Assessment is designed to help sales professionals take a look at what their current style of selling is and what their ideal selling style is.
The assessment helps you gain a better understanding of how you're currently selling. It's crucial to know your starting point to decide what improvements will help your selling style. Really, how can we get to where we want to go when we don't know where we are at right now? Only then can you also find out what will work best for you. By the end of the assessment, you will receive recommendations of your ideal selling style and some immediate actions that you can take to step into your Sales Success!
The assessment delivers your top 3 current selling styles and recommendations on your top 3 ideal selling styles. The results plot your selling style based on your emotional response to sales situations. Are you internally/externally motivated? Are you internally/externally focused? Both answers help determine your ability to communicate with a buyer with conviction and certainty confidently. Why is this important? Because people buy for emotional reasons and justify with logic. And your confidence requires your emotional certainty.
The NASP Seller Style Assessment is a great way to invest in lasting and long-term sales success. The best sales professionals invest in themselves, in coaching, their health, and more – to improve themselves directly impacting others. Too many people have the misconception that sales merely is pushing products and services unto someone. High-Level Sales are about the clients, enrollees, and advocates relationally transacting with one another. When you seek to create emotional connections, you become more valuable than only selling a product. Focus on leaving others better for having engaged with you, and more sales will come your way soon.
NASP supports you confidently having conversations, and creating more value for your buyers'. Join today and take the Seller Style Assessment to help propel you into sales success!